Move Out Cleaning
Use the Best Cleaning Company for When You Move Out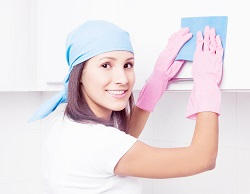 If you're moving out of your rented accommodation, it is essential that you make sure you leave a clean and tidy house. This is not only important for you to get your deposit back, but it's also about being courteous and having respect for your landlord. However if you're soon moving out and your house is a tip, you can still do something about it. At Tenancy Cleaning we won't judge; the important thing is that you call us before you move out so that we can get it sorted. Our team can clean your whole house and consist of carpet cleaners, upholstery and sofa cleaners amongst many others. They are fully trained in using the very best cleaning techniques and have at their disposal a range of the latest commercial cleaning equipment. So if you require a moving out cleaning service, get in touch with us now.
This way we will be able to talk to you and decipher exactly what cleaning your accommodation will entail. Once we have all the necessary details, we will make a quick assessment as to what services we can offer you and our team of advisors will give you a no obligation free quote. All that's left for you to do is book one of our cleaning services and arrange a suitable time and date with us where we can come around and rectify your cleaning problems. Depending on the task at hand, our team of cleaners will aim to be finished with your house in quick time, whilst ensuring that they deliver a high quality service. So don't hesitate! Give us a call now on

to book one of our end of tenancy cleaning services and to find out what else we are able to provide for you.
As a company, we are proud that we gain most of our clients through recommendations. All you need to do is visit our website to see testimonies from our previous customers, all of which would be happy to use us again and comfortable recommending us to friends and family. This is why we have gained a solid reputation over the years in assisting tenants to leave their accommodation and leave their rooms in the same condition as when they first moved in. From top to bottom, we can ensure that we will leave your rooms looking spick and span. Our friendly, hard working team will carry out their work with a great attitude, smile and make you feel comfortable whilst they in your presence at your house. They will carry out their work quickly and efficiently, leaving you to prepare yourself and your family for the end of your tenancy agreement. We will only leave your house when we have done the best possible job and have made your house look spotless, so don't be hesitant to book with us.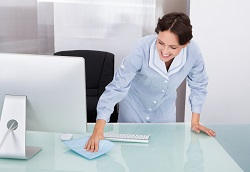 We have the capacity of deal with all of your cleaning issues because we know that moving out can be stressful and time consuming. That is why we aim to give you one less thing to worry about. Cleaning the entire interior of your rented accommodation can be an arduous task, which is why we will happily do all the work for you. So get in touch with Tenancy Cleaning today on

to book and discuss our move out cleaning services with one of our advisors.
Our services