End of tenancy Cleaning
Tenancy Cleaning Can Attend to All of Your End of Tenancy Cleaning Requirements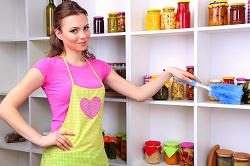 Coming to the end of your tenancy in rented accommodation and worried about the condition of the house? Concerned that cleanliness is an issue and that your house won't withstand the rigours of a final inspection? Well now there is no need to worry. We at Tenancy Cleaning are one of the UK's leading tenancy cleaning companies and have experience cleaning houses for people at the end of their tenancy agreements for many years. Our sofa cleaners, upholstery cleaners and general cleaning staff are highly experienced, having completed large number of different cleaning jobs. They have the expertise and the know how to get your rented accommodation looking as it was when you first moved in. All of our move out cleaning staff are experienced in using our top of the line commercial cleaning equipment and have been fully trained in implementing the very best cleaning techniques to get your rooms looking spick and span.
So now that you know what we as a company are all about, get in contact with us today to book one of our services or to find out some more about what else we have to offer. Call us on

and have an informative conversation with one of our friendly customer service representatives. They will have a detailed discussion with you, with the aim of gaining an in depth analysis as to exactly what you require from us as a cleaning company. During this talk we will aim to decipher as much detail as possible as to what you want cleaned, so that we can make all the correct preparations and arrive at your house at the agreed time and date fully equipped and ready to attend to your needs.
Landlords can be picky, and although this is not right, they may chose to keep your deposit due to even the smallest of faults. So are you worried that your rented accommodation won't withstand the intensive scrutiny of an end of tenancy inspection? Concerned that you don't know how to start the cleaning process or are you just busy with work and don't have the time? That's where we come in. We understand what it's like during the end of your tenancy, with lots of things to take care of around your daily activities. So we aim to make the process simpler for you. After just one call, we can have an agreed time and date where our end of tenancy cleaners can come round and attend to your specific needs. Our professional team will work quickly and efficiently and aim to be in and out of your house in quick time, whilst ensuring that they have delivered a cleaning service of the very highest quality.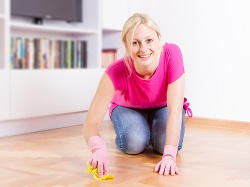 We receive plenty of referrals from previous clients who are glad to recommend us to friends and family and we guarantee that when we are finished cleaning your house, you will be willing to do the same. That is why we are held in high prestige amongst tenants and landlords alike. We can provide you with a truly specific type of cleaning service that is tailored to meet your exact needs as a tenant. This is why we are the only option that you should realistically consider when it comes to choosing an end of tenancy cleaning company, because when it comes to a quality service, no other company delivers it better than us. So what are you waiting for? For a fantastic end of lease cleaning service, give us a call on

.
Our services