End of Lease Cleaning
If You Are Coming towards the End of Your Lease, Use Tenancy Cleaning to Give Your House a Proper Clean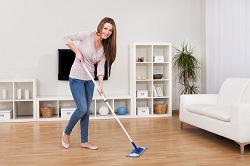 If you're coming to the end of your lease, it's best to start preparing for when you move out. There is a lot to do, and with all the hassle and stress that you are feeling at this busy time, let us tend to the little things, leaving you to take care of the big picture.
Cleaning your accommodation in preparation for moving out can be a laborious job, but at Tenancy Cleaning we are happy to do the work for you. We are one of the UK's premier cleaning company's and boast a vast array of satisfied clients. We can tackle any type of cleaning job and are highly efficient in handling your end of lease cleaning requirements. Our hard working cleanup crew are fully trained in the use of our equipment and have plenty of knowledge regarding cleaning methods so will carry out their work quickly and efficiently.

Our range of high tech cleaning equipment will be compatible to work with all of your surfaces, so whether you require sofa cleaners, upholstery cleaners or someone to clean your floors, ceilings and walls we will come equipped with the very best in commercial cleaning equipment. Using nothing but steam, our steam cleaning methods have revolutionised the way we clean our homes, and in addition to our other services such as our carpet cleaning etc. our hard working team of cleaners will be in and out of your house before you know it. Cleaning equipment can be bought in high street stores; however these are likely to be the bog standard bits of equipment that will deliver you a sub-standard cleaning job. They may even add to the problem, by roughing up your carpets and creating more wear and tear if you are unsure how to use them properly. Cleaning products bought from these stores are also likely to be loaded with chemicals, so using them incorrectly could create more problems.
So isn't it a smarter choice to use an end of tenancy cleaning service for your one time cleaning needs? Don't spend big money on cleaning equipment and products that you don't know how to use and that you'll never use again. Instead, use our range of cleaning services when you are coming to the end of your lease, by booking with us on

. Our team of end of tenancy cleaners will give all your room surfaces a deep clean, sanitizing work surfaces and removing dirt and dust with our move out cleaning. Cleaning your houses surfaces deeply and efficiently is not only imperative for you to get your deposit back, but will also involve the removal of microbial build up, which will be beneficial to your health by reducing the risk of any illness. This can only be good news for you and your family, so ensure that you remain in good health for the remainder of your tenancy and give us a call today.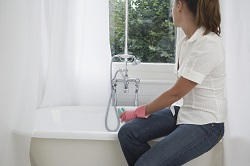 When you moved into your rented accommodation, the likelihood is that you had to pay a deposit to your landlord. This is to ensure that your landlord is covered in the event of any damages or breakages to furniture that they might have to replace or get fixed. Well, leaving your house in a tip, dirty and uncleaned is also unacceptable and may cost you the return of your deposit. We're guessing that you would want to avoid this, and especially for something that is so simple to rectify. So take a look at our website, or give us a call on

to book our end of lease cleaning services.
Our services