Home
Use Tenancy Cleaning for All Your Cleaning Needs during Your Tenancy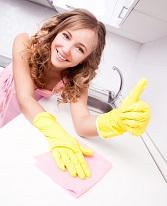 At Tenancy Cleaning we are a highly professional company that specialise in helping both landlords and tenants alike sort out their cleaning needs during a tenancy agreement. So if you're a tenant who's approaching the end of their tenancy agreement, or a landlord who needs to clean their house before tenants move in, we are the company for you. We understand that you are under a lot of stress and hassle when preparing to move out of your rented accommodation which is why we take it upon ourselves to do all the dirty work for you. No job it too big or small for our tenancy cleaners, so whether you are renting a 5 bedroom house or a cost 2 room apartment we will make sure that your house is in perfect condition by cleaning it from top to bottom.
We endeavour to create a positive working environment, so we can guarantee you that you will never experience our cleaners moaning and complaining, no matter how big or messy the job is; we don't judge. So to find out more about the wide range of end of tenancy cleaning services that we are able to offer, or to book one of our services, give us a call on

for further information. Alternatively leave us a message and request a call back so that you can be well on your way to ensuring that your property is in tip top shape.
Moving out can be a hectic time for you and everyone involved. With final bills to pay, changing your temporary address and packing to take care of, other important things tend to get neglected. Well we can take charge of the nitty gritty aspects that comes with the end of your tenancy. A well reputed cleaning company, we will make sure that your rented property is in fantastic condition so that there will be no question of you not getting your rental deposit back in your pocket.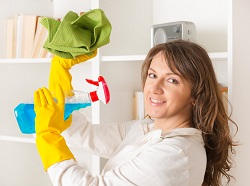 As a landlord, you are often juggling several things at any given time, so finding the time to clean your property can be a difficult task, especially if you have tenants moving in in a few days. Take it upon yourself to get in touch with us today, and we can have your cleaning needs sorted out in next to no time. Whether you've got a stain on your sofa, dust in your carpet or just need a general clean up, our team of sofa cleaners, carpet cleaners and other hard working clean up staff will make your house look spotless and clean everything from furniture to ceilings and walls as per your requirements.
When you get in touch our team, our advisors will aim to gain as much detail as possible as to the exact nature of your tenancy cleaning requirements. They will then make a quick assessment and offer you a no obligation free quote. All of our prices are highly transparent and extremely reasonable compared to our competitors. As a company, we provide both landlords and tenants a range of outstanding services that are of exceptionally good value, so there is no need to go looking elsewhere, because as one of the UK's premier cleaning companies, we have all of your needs well and truly covered. We really are the only company for you, so get in touch with us today on

.
Our services
Testimonials
The cleaner was exceptionally astute and adept. I made plans for a 3 hour comprehensive sanitation of solely one region of my domicile, which concluded as superbly finished workmanship.
Tenancy Cleaning and their cleaning services have really helped me out. I've used them many times. They've always carried out fantastic work for me and are just a great firm to deal with.
The office was due for a big clean up, as it had gotten messy and dirty over the past few months. My team and I couldn't do all this ourselves though because we were busy with our usual work, so we employed Carpet Cleaning Services London to help. Their cleaners managed to do all the cleaning work so that we could do our job undisturbed. The office quickly became cleaner than ever and we were overjoyed. A fantastic cleaning company.
After a party, I noticed several wine spills on my antique carpet. Tenancy Cleaning was recommended by my mother for carpet cleaning. The call centre was very well informed and helped me pick a time for the appointment. They were quick, great value and thorough. My carpet has never looked better. Thank you.
After all the nightmares that most professional cleaning jobs have been, I was pleasantly surprised by the service that TenancyCleaning delivered. Their work was so impressive that I can't stop recommending them to friends and family. They had sent a team of two who organized the work between themselves and immediately set to work. They clearly had good experience in the field, given that they worked swift and efficiently. I am definitely going to use them again!