Carpet Cleaning
Tenancy Cleaning Offer Carpet Cleaning Services You Can Be Proud Of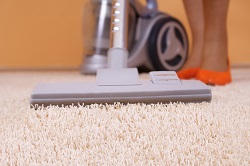 Have you been meaning to get your carpet cleaned but just haven't had the time? Do the state of your carpets leave you feeling embarrassed and at a loss of what to do? Well make the smart choice and get your carpets cleaned with Tenancy Cleaning. From the moment you call and book one of our services we will make your carpet cleaning job a priority. We are a first rate cleaning company that have been helping people with their cleaning requirements for many years and can boast a huge list of satisfied clients. Just take a look at our website to see testimonies from those we have helped in the past.
So if you need a well reputed company to take care of your cleaning needs give us a call today on

and speak to one of our advisors. We aim to connect with our customers either in person or during an in depth telephone conversation, so that we can acquire a deeper understanding as to exactly what you are looking for from our company. We will then make a quick assessment, describe our range of services to you and then offer you a no obligation free quote. You really don't need to look anywhere else for a company to satisfy your carpet or rug cleaning needs, so get booking with us now!
Cleaning carpets can be a difficult task. It's not as simple as just running a hoover over it a few times. The likelihood is that you have tried this, or bought some industrial type cleaners from the high street or over the internet. If this has worked, then great. But if hasn't given you the desired results, further use could then pose the risk of damaging your rugs or carpets. They could in fact be beyond repair which could prove to be very costly on your part, especially if you are a tenant living in rented accommodation. Your landlord won't be best pleased and you might lose your deposit. However this can be easily prevented. Make a quick call to us and we will make your carpets look as good as new. Our state of the art commercial cleaning equipment will power through carpet fibres to remove even the deepest traces of dirt. Stains and spillages are also not a problem with our unique, innovative technology which can also be used for your sofa cleaning and upholstery cleaning needs. All of our carpet cleaners have been fully trained in the usage of our quality cleaning equipment and in the application of our techniques which provide fantastic results on every occasion.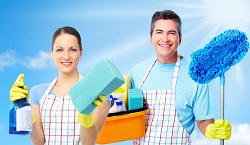 We have every type of cleaning job well and truly covered and our carpet cleaners will complete a job that you will be proud of. So if you've come to the end of your tenancy agreement or if you're a landlord who wants to make a good impressions for prospective clients than we are the company for you. Dirty carpets and unclean furniture is definitely not a reason you want to lose your deposit over, and can be easily sorted out. Our carpet cleaning team will ensure that your carpets and rooms are able to withstand the scrutiny during your final inspection as a housing tenant, which will leave landlords pleased and satisfied that you have taken care of their house. No matter how big a cleaning job you require we will never say no if we are sure we can make a difference. Knowing all of this, there is no reason why shouldn't book with us, so call us now on

.
Our services